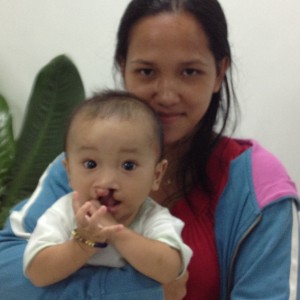 In the United States, approximately one of every 700 babies is born with a cleft lip and/or cleft palate, a condition created when tissue in the baby's upper lip or the roof of the mouth does not join together completely during pregnancy and leaves an opening. Despite unique health challenges, those born with cleft and craniofacial conditions can lead fulfilling, successful, and accomplished lives. Clefts are usually repaired surgically in the first year of life, though many children require additional surgeries and treatments through adolescence to correct challenges to breathing, eating, or speech development. Individuals born with cleft lip or palate often need specialized dental or orthodontic care throughout their lives as well.
I really enjoy taking care of children born with facial differences, it's very rewarding.
Even though it's common to think that facial surgery is all cosmetic, having a facial difference can really change how you interact with the world, so reconstructing the "interface" you have with the world can be very positive.  This essay details one view on facial discrimination.
Here's a great list of national and regional groups if you want to donate or help support in other ways!